ALS In Our Community
ALS or Amyotrophic Lateral Sclerosis is a progressive neurodegenerative disease that affects nerve cells in the brain and the spinal cord.  ALS usually strikes people between the ages of 40 and 70, and approximately 20,000 Americans can have the disease at any given time.  Although there is not yet a cure or treatment that halts or reverses ALS, scientists have made significant progress in learning more about this disease.
ALS is a word that is all too familiar for Windham residence and Windham High School athletes.  In 2010, Keith Taylor a father of standout student athlete Jackson Taylor was diagnosed with ALS.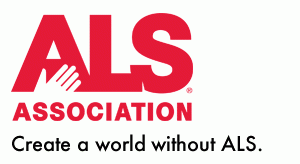 The community and sports teams including basketball all joined in the effort to help raise awareness and support for the Taylor Family and their difficult battle.  This year we have been informed of more devastating news in regards to one of our own being effected by this horrible disease, Jason Jacobe.  Jason Jacobe was a 2002 graduate of Windham High School and lifelong teammate and friend of Head Boys Basketball Coach, Chad Pulkkinen. Jason, 33, was a three sport athlete, competing in basketball, soccer, track and field while at Windham and the valedictorian of the class of 2002.  Jason's academic and athletic accomplishments can be seen in the halls of Windham High School and his impact on his teammates are memories they will never forget.  He was the epitome of what a student athlete should be both on and off the playing field.  His leadership and ability to rally guys around him was unmatched, he was the definition of a great teammate.  Jason was diagnosed this summer with a non-hereditary version of ALS, which is referred to as Sporadic.  Windham Basketball is asking the community and all you know to help raise awareness for this awful disease and if able to send contributions to the ALS Association (http://www.alsa.org/) which is the Association Jason has been involved in to help raise awareness and funds for research.  There is no cure, but with our efforts we hope to help ALS Association get closer to finding one.
The Windham Boy's Basketball Program will be dedicating a "Jacobe Jersey" to an individual each week who works the hardest, is a good teammate and is making his team better with his attitude everyday.  Jason Jacobe was and still is a staple of what every kid should strive to be and we hope to rally around him, his family, friends and show him our support.
Please Help Jason and Liz by donating to their Go Fund Me Page.  Hit the Donate Now button below:

Please follow Jason and Liz on their blog for updates
http://jjj0urney.wixsite.com/livingwithals
JASON JACOBE  BIO: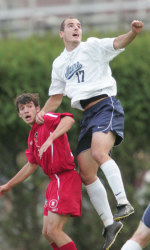 Born November 9, 1983, Jason Jacobe was a fixture on Windham sports fields for nearly two decades.  Jason grew up playing youth sports such as baseball, basketball, and soccer throughout the years.  As a 2002 graduate of WHS, Jason was a 3-sport varsity athlete in soccer, basketball, and track and field.  In 2000, Jason helped lead the Eagles soccer team to the Western Maine Class A title game, and was a named a team captain for the 2001 season.  In 2001, Jason was selected for Southern Maine Athletic Association first team, Western Maine Class A first team honors, and was an All-State honorable mention selection.  In addition to excelling on the field, Jason earned SMAA all-academic team honors, and graduated as the valedictorian of the WHS class of 2002.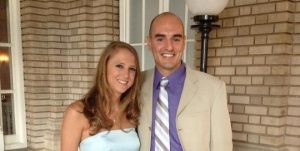 Jason continued his athletic career at the University of Maine, earning starts in all 4 seasons with the Black Bears Men's Soccer team.  Jason started in every game for the Black Bears in 2004 and 2005, and was named team captain in 2006.
Jason continued to excel in the classroom, and was named to the America East Commissioner's Honor Roll in each of his 4 seasons.  In 2004, Jason was named to the ESPN the Magazine CoSIDA Academic All-District Team.  In 2006 Jason was named a Maine Scholar Athlete, and received the M Club Dean Smith Award as the top male scholar-athlete.  Jason graduate from Maine in 2007 with a B.S. in Mechanical Engineering, finishing with a  3.78 GPA.
Jason now makes his home with his wife Liz and their dog Jackson in Sugar Hill, GA, outside of Atlanta.
FACTS ABOUT ALS:
5,000+ people are diagnosed per year
2-5 Years is the average life expectancy
Every 90 minutes somone is diagnosed and someone passes away
Only 1 Drug is currently approved by the US. FDA for ALS (Riluzole extends survival by only several months)
10% of cases are familial (inherited through mutated gene)
90% of cases are sporadic (occur without family history)
$250,000 is the estimated out of pocket cost for caring for a person with ALS
$2 Billion is the estimated cost to develop a drug to slow or stop the progression of ALS
There are ZERO effective treatments for ALS